Chartering the Sand Dollar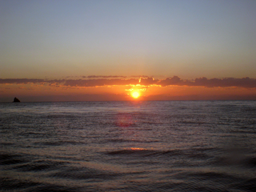 The Sand Dollar Liveaboard is available for charter for many open-water activities, including snorkeling, free diving, spear fishing (hunting), scuba diving, research, photography, filming, technical expeditions and whale watching.
The Sand Dollar is a sturdy and reliable vessel (see its specifications) to take you to your site of choice for your enjoyment. Based on your trip requirements, the Sand Dollar is configured for your maximum comfort, whether it is a single or multi-day trip.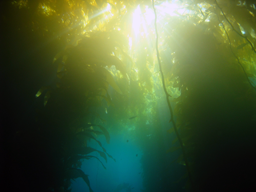 During your trip our friendly crew will work very hard to provide you with an outstanding service for your comfort, convenience and safety. We provide three full-course meals and three snacks daily, as well as a choice of several nonalcoholic beverages, which are all included in the charter price.
If a SCUBA diving trip is your choice, whether it is for private, recreational, technical or deep wreck diving, the Sand Dollar provides unlimited diving time and free air fills. However, an additional fee is required for other gases, such as Nitrox, which is available on board. Low Pressure steel cylinders are available to all divers and weights and weight belts are made available to our out-of-state divers.
The numerous California kelp forest are beautiful and the aquatic life is varied and abundant. Take advantage of the beauty of the California Channel Islands for an unforgettable diving experience aboard the Sand Dollar. The Sand Dollar has many one, two and three-day trips to choose from throughout the year. If you are an individual interested in a trip, please see our trip schedule to book your reservation. However if you want to book a reliable charter aboard the Sand Dollar, please contact us at Diving Charters Inc. to request additional information or to reserve your date.