Free Diving/Hunting Information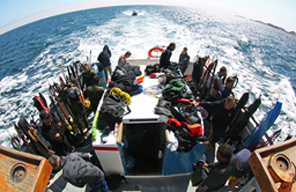 The Sand Dollar free diving trips are no cylinders diving trips open to all skill level free divers, but catered in particular to the spear fishing hunter.
All free divers are expected to know and understand the inherent risk of breath hold diving, safety measures, buddy system and bring all their required gear for the trip. For those that will be hunting on the trip, they should have a current valid fishing license, as well as a good understanding of the Department of Fish and Games regulations and allowable legal game to hunt.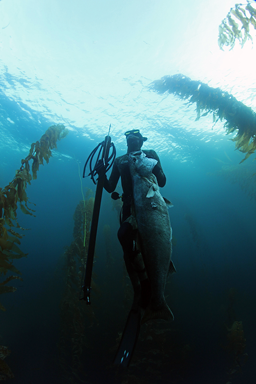 Some of our free diving trips may be to remote areas such as Cortes Bank. Therefore, it is required that all hunting free divers be equipped with a brightly colored float to assist our crew in tracking and monitoring their location for their safety.
In addition to a brightly colored float, it is also required that hunters bring their own filet knife (we do not clean and filet your fish), ziploc bags and if desired a vacuum system for packaging your catch. The Sand Dollar has two freezers for storing game, however a cooler with sufficient ice to keep your catch is recommended, especially on multi-day trips.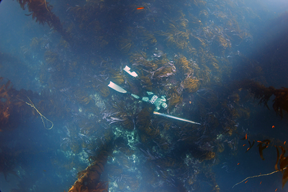 If you are a free diver looking to book a trip on the Sand Dollar, see our trip schedule to find and book your reservation. If you would like to charter the Sand Dollar for a free diving trip contact us at Diving Charters, Inc.